A bouquet of noble flowers of Tuscany — iris and magnolia, complemented by light notes of lily of the valley and musk. The sweet haze of benzoin is intertwined with tones of cherry and coumarin, while the aroma of Tuscan leather emphasizes the softness and nobility of floral shades.
The Divina Terra diffuser is a combination of selective fragrances and modern technology to create the perfect fragrance for your home. The composition of the liquid is designed in such a way as to preserve the aroma for as long as possible. The number of sticks is responsible for the intensity of the aroma — the more there are, the stronger the aroma spreads. Ideal for a gift
On the ground floor of the estate, decorated with antique wrought iron bars, in the cool surroundings of the stone walls of the house, there are rows of large oak barrels in steel belts. Here, year after year, wines are ripening, still awaiting the delight of future gourmets. In the ringing silence and twilight, filled with a thick, tart aroma of old wine, a divine wine taste and bouquet are slowly born, carefully controlled by the masters.
Divina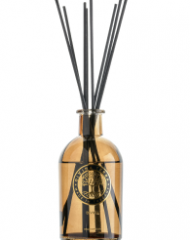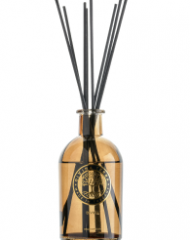 EXTRAIT DE PARFUM 100 ml
Notes on the fragrance:
Bergamot, rose, cranesbill, jasmine.
Amber, iris, heliotrope, agarwood.