Italy is a country of spirited people, as anyone who has visited will know. Their surprisingly powerful strength of will can be seen everywhere in the country – in the monumental architecture of the capital, Rome, the ever-changing fashions of Milan, the noisy carnivals of Venice, the art galleries of Florence, the relaxed luxury of Capri and the winemaking traditions of Chianti. You are surrounded by people who are full of this internal strength – joyful, open, and emotional – from generation to generation they celebrate beauty in all its forms.
FORZA D'ANIMO is dedicated to internal spiritual strength, humanity, the pursuit of simplicity, and to the traditions of celebrating beauty and appreciating nature. The name of this scent translates from Italian as "Strength of Spirit". This vibrant composition is a celebration of experience, bravery, and confidence. Great deeds do not come about by themselves, they can only be revealed by people who are ready for them, people with a hidden spiritual strength. Heroic acts are worth carrying out because they bring out the best in us and free us from any limitations. The great river of inner strength washes away what is unoriginal and allows the soul to bloom.
FORZA D'ANIMO has a powerful, enchanting beginning of spicy saffron and balsamic labdanum. Moments later, a beautiful duo of rose and amber emerges, revealing a marvelous, mild sweet facet of the composition. A rich oriental woody accord of cedar, guayacan, oud, patchouli and cypriol adorns the floral rose tones, preparing for the main note that opens slowly and confidently – a sophisticated accord of leather. This wonderful aroma is for anyone who feels the powerful currents of their inner spiritual strength, who is ready for new discoveries and who is calmly and confidently waiting for the right sign from the world.
This invisible sign is FORZA D'ANIMO. It's right in front of you, put it on you, surround yourself with its powerful aura and feel the flow of your unlimited strength of spirit. Your new heights are already here, conquer them every day, and let your soul be filled with strength to achieve these goals.
FORZA D'ANIMO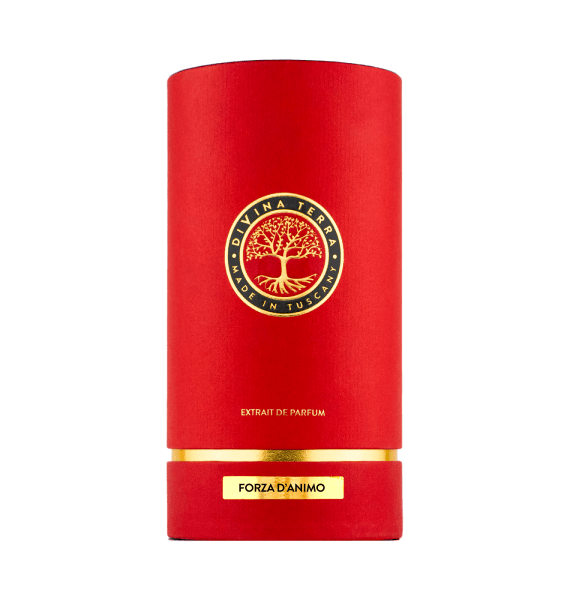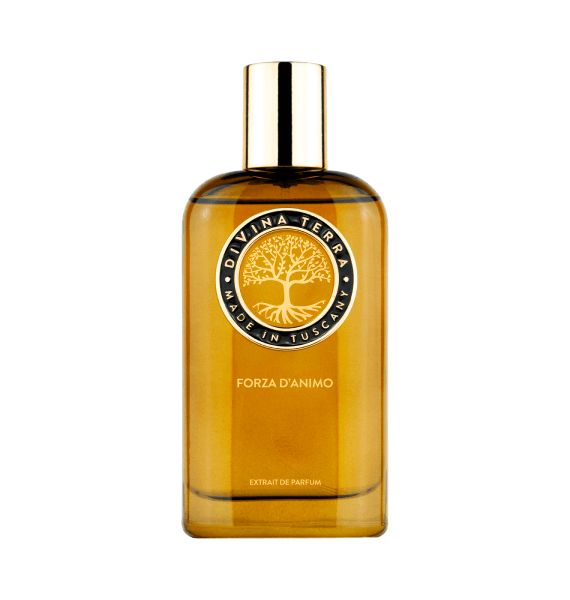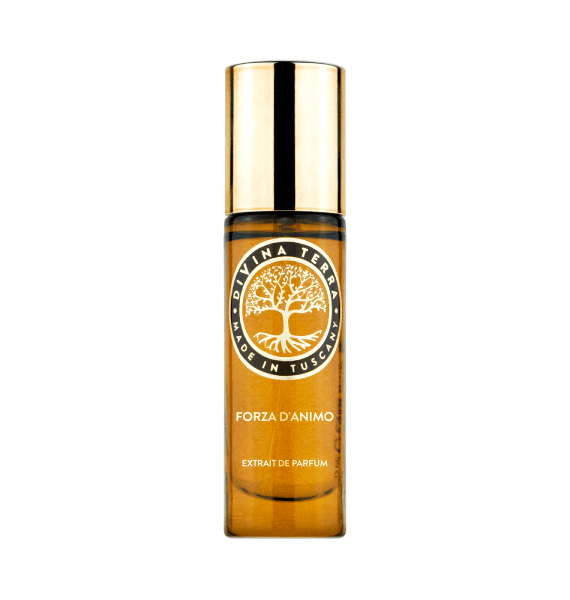 EXTRAIT DE PARFUM 100 ml/15 ml
Notes on the flavor:
Saffron, Labdanum, Rose
Cedar, Patchouli, Guayacan
Oud, Cypriol, Ambergris, Leather