The name of this elegant fragrance is TESORO MIO. Translated from Italian, it means «My Precious».
Tesoro mio candle is a sophisticated composition of woody-leather accords, powdered with iris, musky note and warm amber. The aroma also shows a light haze of benzoin, cherry and coumarin.
The DiVina Terra perfumed candle made of natural paraffin with the highest quality essences will not only fill the house with elegant compositions, but also purify the air by filling it with negative ions. Each candle is handmade from eco-friendly materials, and the fragrances are 100% identical to the composition of perfumes with similar names.
Tesoro mio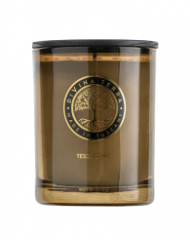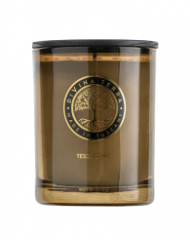 EXTRAIT DE PARFUM 100 ml
Notes on the fragrance:
Bergamot, rose, cranesbill, jasmine.
Amber, iris, heliotrope, agarwood.