A bouquet of noble flowers of Tuscany — iris and magnolia, complemented by light notes of lily of the valley and musk. The sweet haze of benzoin is intertwined with tones of cherry and coumarin, while the aroma of Tuscan leather emphasizes the softness and nobility of floral shades.
The Divina Terra diffuser is a combination of selective fragrances and modern technology to create the perfect fragrance for your home. The composition of the liquid is designed in such a way as to preserve the aroma for as long as possible. The number of sticks is responsible for the intensity of the aroma — the more there are, the stronger the aroma spreads. Ideal for a gift
The name of this elegant fragrance is TESORO MIO. Translated from Italian, it means «My Precious». This fragrance is dedicated to the main jewel of life, the quiet voice of the true desires of the soul, which opens the cherished door to happiness.
TESORO MIO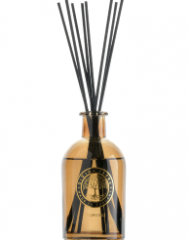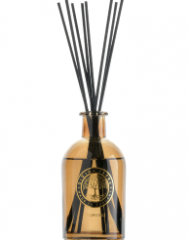 EXTRAIT DE PARFUM 100 ml
Notes on the fragrance:
Bergamot, rose, cranesbill, jasmine.
Amber, iris, heliotrope, agarwood.