In my own Tuscan estate of Piemaggio, surrounded on all sides by vineyards, there is an astounding beauty which words cannot convey.
Rural life helps one to notice this beauty, poured in abundance from the horn of God over this region, Tuscany. The usual hustle and bustle of the city settles down within these ancient walls and is replaced with slow thoughts and smooth movements. It is always like that here, since the surrounding valleys are filled with blessings and peaceful harmony as far as the eye can see.
You want to extend every morning in this green paradise and to begin even earlier! You want to rise at dawn and head out for walks along the innumerable stone roads among the lemon and olive trees, the charming yellow houses in the thickets of jasmine and medlar, and through the striped vineyards which belong to them and the rows of pointy cypress trees. How pleasant it is to head far out into the hills, surrounded by twinkling goosefoot, to enjoy their peace and beauty, to watch your surroundings wake up and the first rays of the sun, already so hot, paint the dry grass of the valleys gold!
The amazing beauty of the emerald hills of Castellina-in-Chianti invites you to ponder, while the turquoise sky with its downy white clouds draws your imagination into a romantic game. The charm of these regions is impossible to convey! The harsh smell of the stony ground, the barely noticeable aroma of the fruits ripening in the trees, and the fragrant field flowers fill your heart with overwhelming joy seasoned with the blustering breeze from the nearby sea. You just want to endlessly breathe in the scented sea air with all your might.
The subtle and exquisite fragrance BELEZZA is the embodiment of these memories. Its name translates from Italian as "Beauty". It is a soft scent, wrapped in a veil of summer flowers and decorated with the intoxicating beauty of concords of sweet rum and a refreshing green wave of tea notes. BELEZZA is a magical game of sunbeams on your skin, a playful, sparkling smile of frangipane notes, orange and jasmine blossom, and a shy, sweet amber beauty that you won't be able to tear yourself away from.
This aroma is dedicated to people who have let beauty into their hearts and filled them with joy and happiness.
BELLEZZA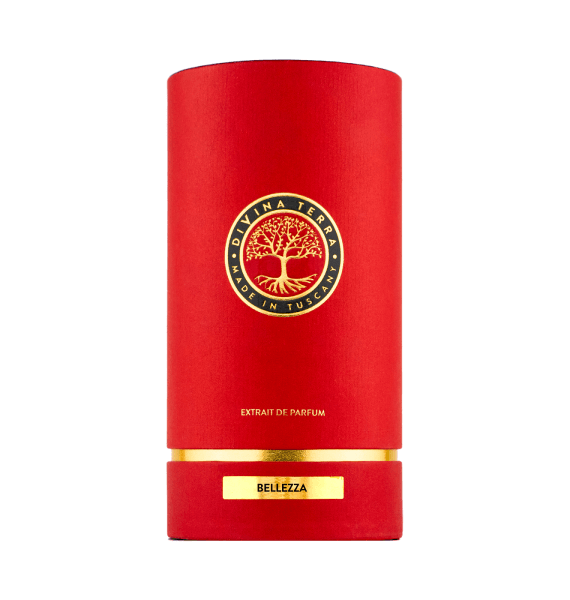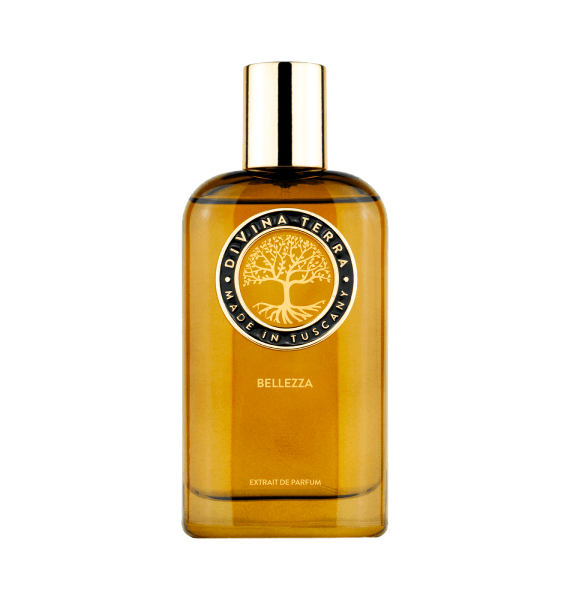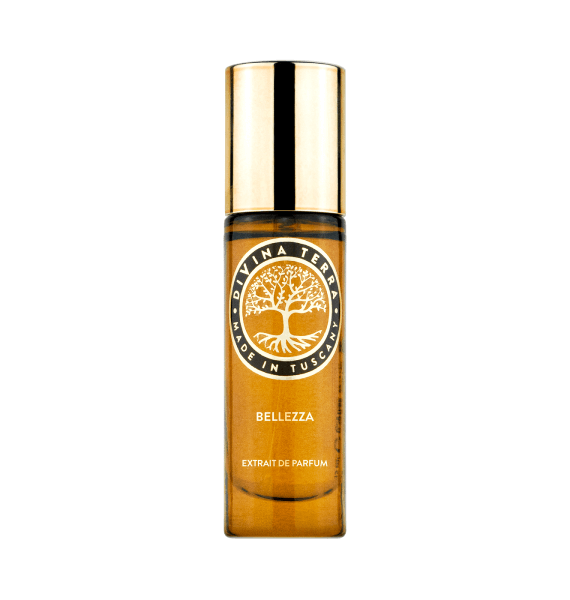 EXTRAIT DE PARFUM 100 ml/15 ml
Notes on the flavor:
Rum, medlar, Ceylon green tea, davana, angelica
Frangipani, jasmine sambac, coumarin, orange blossom, Haitian vetiver
Red patchouli, ambergris, oak moss, white musk, cedar