Downstairs, the estate is decorated with old wrought iron lattices: it's here, in the midst of the cool stone walls of the house where rows of large oak barrels with steel bands are placed. Year after year, wines are cellared here waiting for the enthusiasm of future gourmets. A divine wine flavor and bouquet is born unhurriedly in the ringing silence, in shadows filled with the rich and tart aroma of an old wine, under close surveillance of the masters.
DIVINA honors divine gifts that change human hearts. Watching the inexpressible beauty of the world, growing grapes, harvesting and the process of turning the fruit into wine makes you feel reverent love and respect for everything that surrounds you; your heart softens, filled with tranquility and harmony.
The flavor unfolds with an extensive and dense rose accord with a tone of honey graced with tart green freshness of currant, grape and oak leaves.
Notes of lily-of-the-valley and jasmine comes through the sophisticated green range tenderly, and honey sweetness of rose gives way to a deep vanilla sweetness with pleasant bitterness combined with humid woody acerbity of oakmoss. DIVINA is a divine composition created for devotees of harmony, admirers of roses and true gourmets.
DIVINA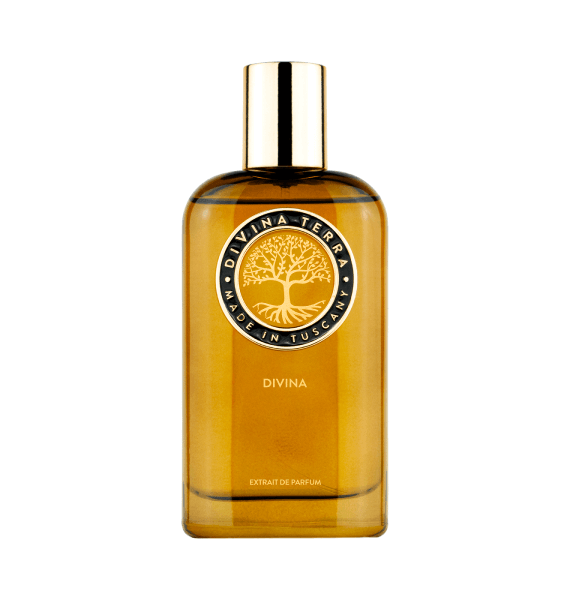 EXTRAIT DE PARFUM 100/15 ml
Notes on the flavor: 
Rose, wine leaves, oak leaves.
Jasmine, lily-of-the-valley, currant.
Vanilla, cedarwood, oakmoss.