The warm and fertile, blessed land of Piemaggio is adorned with even rows of vines reaching out towards the sun. Patiently tilled, surrounded with care and honored by generations of peasants, the land generously thanks for the labor with an abundant crop and new life. People living on this land can't exist without it — they always turn to it in their thoughts. Its tart, deep aroma is always present in its multiple gifts, and it immediately comes to mind once you breathe in the airy aroma of the wine.
Terra is a hymn to the fertile Tuscan earth, a memory of scorching summer sun, vineyards with ruby red bunches of grapes, an old estate built from ancient stones among candle-like poplars and the myriad scents of Italian summer.
Terra is a solid and substantive, strong and powerful, deep and impressionable flavor, which is also harmonious, memorable, and cordial. It will ideally suit people who aspire to stability and meditative tranquility. This composition sets the mood for reflections and returning to the earth: it unfolds calmly and unhurriedly like a rich wine bouquet, evolving from mineral to spicy notes with noble fruity overtones.
Terra resents immediate fussiness; it's a flavor for your personal relaxation, tranquility, and harmony, your perfect personal atmosphere that astounds with its inner beauty.
The flavor unfolds with a powerful and deep accord of spiciness and aromatic notes. The initial notes of the composition are prominently dry to bring memories of chapped sun-dried soil, hot stones, and dry fragile herbs.
The heart note of resinous, sweet and spicy, powder and slightly bitter opoponax will tell about ripening grapes. And an amber accord will embrace you with warm sunlight and briny sea aftertaste.
The flavor has a woody aftertaste balancing between harsh and sweet notes, a little bit moist due to a moderate combination of patchouli, agarwood and sandal.
Terra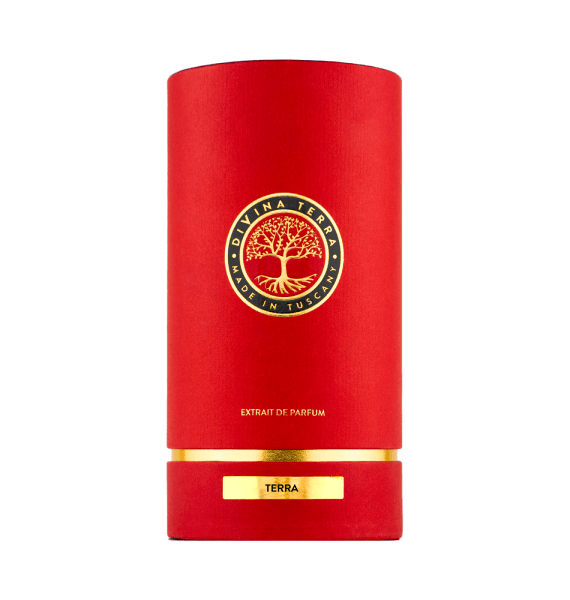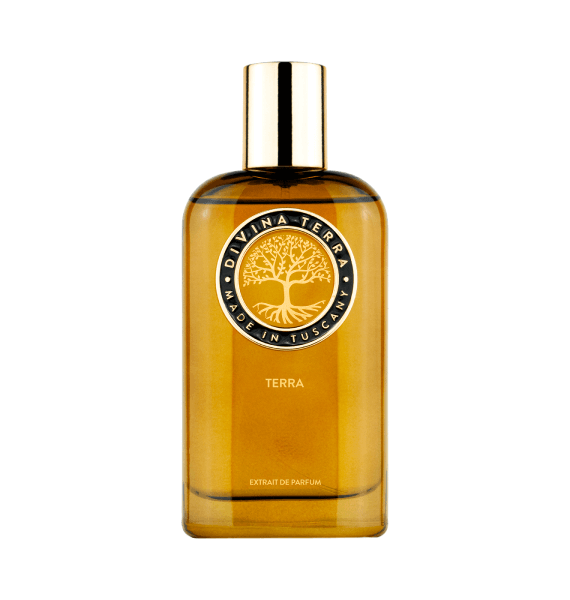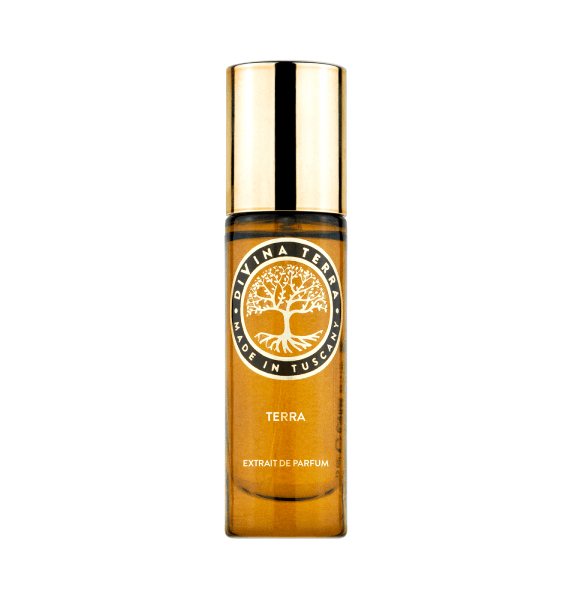 EXTRAIT DE PARFUM 100/15 ml
Notes on the flavor:
Bergamot, oregano, pepper.
Labdanum, amber, opoponax.
Patchouli, agarwood, sandal.